Advances with SALT
We would like to invite the SALT community to join us for a conference "Advances with SALT", to be held in Pretoria, South Africa, from 14 –

16 November 2018

. The conference will reflect on the recent scientific achievements enabled by SALT and look forward to new developments, providing an opportunity for SALT users and staff to gather together to discuss new results, upcoming projects, the strategic vision and plans for SALT's future. In addition to contributed presentations, there will be 
less formal "unconference" sessions and discussions, and an opportunity for some practical advice.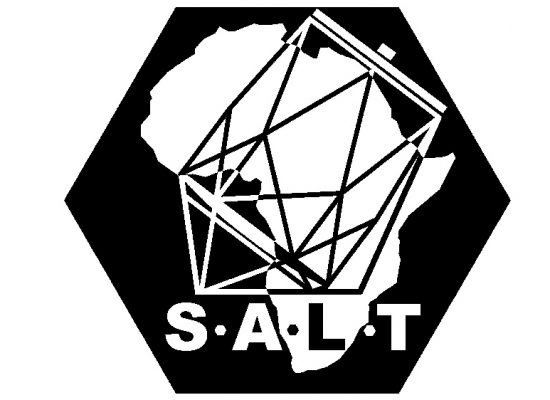 Venue
The conference takes place from 14 to 16 November 2018 in the Albert Luthuli Auditorium at the headquarters of the National Research Foundation (NRF) in Pretoria (Tshwane), right in Gauteng, South Africa's economic hub.
The venue can easily be reached from OR Tambo International Airport, which has flight connections from many major cities throughout the world.
More information about getting to the venue here
Gauteng offers many places of interest, such as Soweto and the Cradle of Humankind, if you want to spend a few days there before or after the conference. There are also a number of wonderful wildlife reserves within a few hours drive, e.g. the Marakele, Pilanesberg and Kruger National Parks.
SOC
Encarni Romero Colmenero (co-chair)
Matt Bershady (co-chair)
Joanna Mikolajewska
Saurabh Jha
Ros Skelton
Brian van Soelen
Brent Miszalski
LOC
Encarni Romero Colmenero
Ros Skelton
Christian Hettlage
Nhlavutelo Macebele
Anja Schroeder
Lisa Crause
Nazli Mohamed
Valencia Cloete
and the SALT Astronomy Operations team
And while you are waiting for 14 November…
SALT and multi-messenger astronomy
The first detection of merging neutron stars with the gravitational wave detectors LIGO and VIRGO brought together hundreds of astronomers across the world in the race to find the optical counterpart.
Kai Staats' film captures SALT's major role in and the astronomers' excitement about this event, which marks the beginning of multi-messenger astronomy, a completely new field in astrophysics.